Right now, Double Fine is asking everyone (including you) to vote on what games they make next. We call it "Amnesia Fortnight." My game, Scavengers, is one of the contenders! I've made a video to let you know why it's awesome: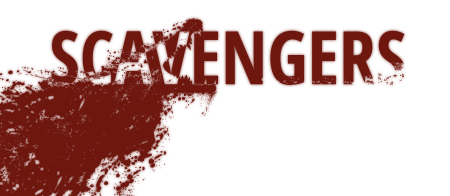 There are TWENTY NINE great pitches. Double Fine has put SO much effort into these, and the big challenge now is getting the word out. If you could tweet, email, post to Facebook, or tell a friend about Scavengers and Amnesia Fortnight , it would help out a lot! Here's a link to the Scavengers video (https://www.youtube.com/watch?v=j5uxrkjkQCo), and here's one to the page with voting, all the pitches, and a funny video explaining the whole thing (https://www.humblebundle.com/doublefine).
Voting costs a buck, and you'll get whatever prototypes we make a few weeks from now. Last time we did this, the prototypes were so good we turned most of them into full games! But even if you're not interested in voting or playing, getting the word out would do us a big favor.
Thanks!
P.S. If you're a fan of Adventure Time, its creator Pendleton Ward is making a game with us, too. He's very funny, and has made a few pitches of his own. Adventure Time looks a bit like this: